Online event via live stream or on demand
Simply experience events online!
With their live stream event film
Online events bring you into live contact with your participants, with international reach, for a shared event experience and interactive exchange. With digital events you can reach your target groups for a wide variety of occasions, from employee meetings and workshops to corporate events as well as customer marketing and PR events.
Invite your guests to be there together online, to network together, to learn, to find out more, to be motivated or simply to be entertained!
Your advantages with a digital event
Simply experience events online! With their live stream event film
Based on your event planning, we will work with you to develop a concept for the cinematic implementation of the event program. The focus is on the informative content that you want to communicate in the event and on the emotional mood with which you want to inspire your target group. For the implementation of the concept, it will also be determined which lectures / panel discussions can be pre-produced on film and which interactive areas of the program will be designed live. The visualization of print advertising media or a digital product presentation can also be implemented on film, e.g. as a graphic animation, product film or as an interactive 3D view of a product.
2. Participant Management
The easiest way to announce your event and numerous participants is to invite your guests by email. As a ticket to the event, we will provide you with a link in advance, which you can send with your invitation. All registered participants will then receive an access code from you as confirmation, so that they can log in to the online event on the day of the event with the link and access code.
3. Live Stream & Digital Interaction
The online event is recorded and streamed live on the agreed date via a high-performance, secure server. Based on the previously defined concept, various live cameras, prepared product videos and graphic animations or video callers are edited live during the event program and broadcast online via video stream. During the entire event, the participants can participate interactively in the program via a chat function. In this way, viewers' questions can be discussed live and the reactions of the participants are received directly during the event and supervised by a moderator.
4. Live Stream & Digital Interaction
After the end of the online event, the presence of the spectators is evaluated. The statistical representation shows, for example, the total number of participants, the duration of attendance and the geographic region. This result gives you direct feedback on your event, which you can use for the program and the implementation of other online events.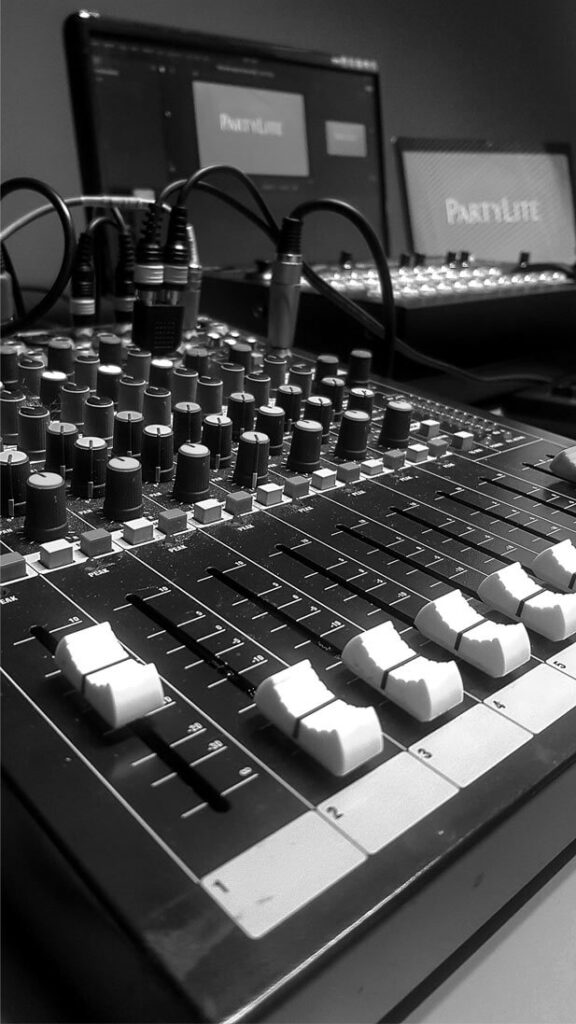 Arrange a non-binding consultation appointment now!
A digital event can be used to map numerous event formats. Presentations of all kinds as well as webinar seminars, but also product presentations and marketing / PR events. Online events are more than a live video broadcast! With a suitable concept and the right preparation, you can visualize your product / your event topic in films, graphics or animations and reassemble it as a digital event with live presentations and interactive viewer contributions!
Ask us your questions, we are happy to take the time for you!